Toyota Land Cruiser by Wald International
While all manufacturers continue to lift the veil on their program for the next Tokyo Auto Salon (opening on 11 January), OEMs and preparatory also beginning to polish their weapons. Wald International presents its program to the more virile Land Cruiser.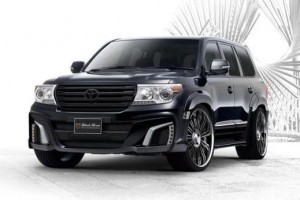 As usual when a car is re-examined by Japanese Wald International, it inherits the patronym Black Bison, reference to the concocted program. The massive Toyota Land Cruiser is part of this tradition. Even larger and impressive than the standard model, where the Land Cruiser adopts passages wider wheels (+40 mm) while inheriting small complementary elements between shields and diffuser.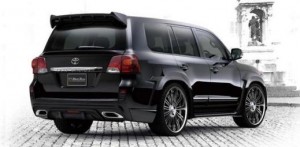 The customer may also choose a roof spoiler or carbon fiber trim. The ultimate key passes via the transplantation alloy wheels and mounts exhaust sports. About mechanical licensing, it remains faithful to the Land Cruiser in its stock performance.