An interesting rumor, no doubt. Apparently, Mazda wants to turn the Mazda6 into an iconic brand, and this has to be more than a simple sedan or family member of segment D. There are two interesting possibilities, a three-door body (not a new rumor) and return the MPS version.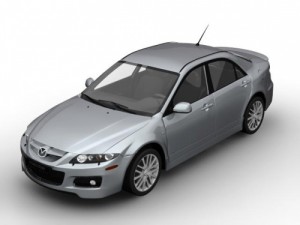 The Coupe had a personality like the Audi A5 with a higher price, a little more luxurious, and with a more attractive for young drivers or middle-aged with pasta. In markets like the U.S. or Russian, Mazda Atenza had a V6 gasoline engine, and as an alternative there are about 170-190 hp engines that do the workaround.
With respect to the Mazda6 MPS, known as MazdaSpeed6 or Atenza MPS, has not been available in the second generation (2007-2013). It was sold between 2005 and 2007 and had a 2.3 DISI Turbo engine with 260 hp in Europe, and all-wheel drive. Although we have the cheapest gas in history, surely would have its followers. The 2.5 L4 falls a bit short as sporty.