With the new Auris and Corolla unveiled this year, Toyota has begun renewing its range of segment C. Important next step, the new RAV4 will be presented in Los Angeles before arriving in Europe next spring.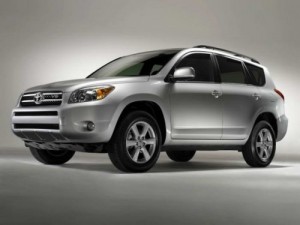 Toyota unveils for the time being no specific details of its new crossover, which mission is to revive the brand on the segment. The current generation, then the third, has indeed lost its aura and sold a lot of ground to Honda, Hyundai, Kia and Volkswagen (depending on country). The RAV4 is somehow the creator of the segment, expects to take its place on the highest market category…
The announcement of its arrival in Los Angeles is summarized with an official video, which outlines the key words of this fourth generation: style, sophistication, strength, dynamism. One guesses there a style which is inspired largely by that of the new Auris, front and rear, with the desire to make of Rav4 a true crossover of new generation.