A123 Systems finally bankrupt
The battery manufacturer A123 Systems, known for providing the batteries of the Fisker Karma has finally decided to put bankrupt after the failure of the takeover by the Chinese Wanxiang. The automotive division is already promised to a new buyer: Johnson Controls.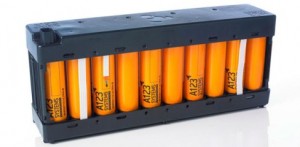 The financial difficulties of A123 Systems have finally pushed the firm to file an application for the placing under protection of the bankruptcy plan, known as Chapter 11. A choice made inevitable result of the failure of the proposed takeover by the Chinese Wanxiang Group. The agreement reached in the summer and expected recovery through the provision of $465 million has finally fizzled out, in the absence of agreement between the authorities on both sides of the Pacific. At A123 Systems, they preferred not persisting in this direction.
A123 must face up to two financial burdens, its debt of $376 million, and the cost of replacing the batteries of the Fisker Karma for $66 million. The fault observed is indeed entirely attributable to A123 and a calibration problem of a machine doing the welds on the pack of batteries.
The automotive industry will be taken over by Johnson Controls for $125 million. The equipment manufacturer already committed on the market of batteries has agreed to pay half the amount now to the operation of the company during the period of protection. JCI will resume the two plants employing 700 people in Michigan, the factory of cathodes in China, as well as the co-company Shanghai Advanced Traction Battery Systems established with the Chinese SAIC.