Toyota Fine-Comfort Ride: Six-seater saloon with hydrogen battery
In addition to the two prototypes that will be moved with electric power and destined for urban mobility, such as concept-i RIDE and WALK, Toyota will also unveil at the Tokyo Motor Show 2017 a vehicle powered by hydrogen battery. Its name, Toyota Fine-Comfort Ride.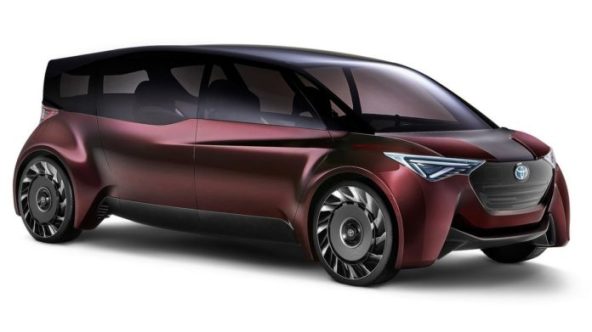 When it seemed that the vehicles propelled by this chemical component collapse due to the great impulse that the electric cars are increasingly, this new model proves quite the opposite. What we do know is that the future goes through alternative fuels.
As you can see in the images, the two aspects where this Fine-Comfort Ride stands out is in interior space, and in interior design. This great habitability has been achieved thanks to the dimensions of the vehicle. Long throws measures of 4.83 meters, with 3.45 meters of battle, which means that it measures 30 centimeters more than a Mercedes S Class. Besides, it is not only long, but also wide, counting on almost two meters wide.
On the other hand, it is common to see in prototypes, but its design, both exterior and interior, is futuristic and modern. On the outside we find an aesthetic similar to what we can find in a Toyota Yaris, but elongated.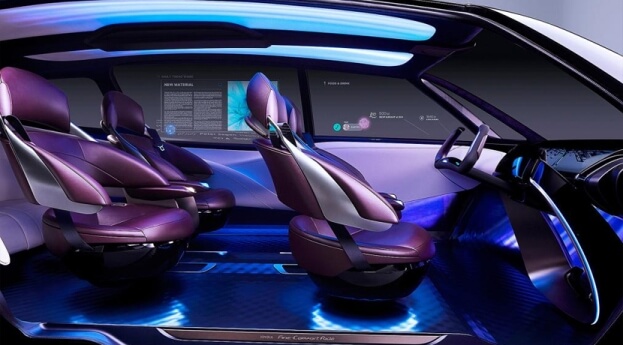 The combination of body and glass that can be seen throughout the side of the Fine-Comfort Ride indicates that it is a car intended for the comfort and pleasure of its occupants. Also noteworthy are the large wheels, which are located right in the corners of the vehicle because the engines are attached to the wheel, which allows that the situation of the wheels and directly benefits the habitability.
Throughout the interior, we will find touch screens, from the dashboard to the side windows and four comfortable seats that, in addition to a sofa-shaped seat in the bottom of the Fine-Comfort Ride, allow you to move up to six people.
Although Toyota does not intend to produce this prototype, it does provide a vision of what the future of automobiles will look like. And it is that all the brands together in one thought, autonomous technologies of conduction and rest and comfort for the occupants.