A few months after its release, the Opel Mokka continues to record numerous orders: it's just passed the milestone of 80,000 orders in Europe.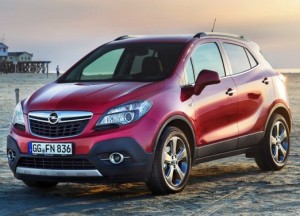 European automotive industry has beautiful morose being, it does that some vehicles still have their game: Mercedes A-Class, Volkswagen Golf and Opel seems on right track with Adam and Mokka.
Opel announces that totaled more than 80,000 orders for its compact SUV in a few months only. Opel welcomes particularly the strong demand for the Mokka in Germany, Russia, England (sold under the Vauxhall brand), Italy and France. The lightning brand plans to sell two-thirds of the Mokkas above markets.
According to Opel, the Mokka version of the most popular variant is the most exclusive powered by the 1.4L turbo of 140hp in 4×4.
Vice President of Sales and Marketing Opel, Duncan Aldred says that the success of the new entrant in this segment is not a coincidence: it owes to its style, like with new equipment for the vehicles of this higher category (heated steering wheel, …).
With the Mokka, Opel intends to compete with the stars of the segment. Certainly, the compact SUV segment is a booming sector. This category seems to meet a certain success near the European public from its rationality, namely of the dimensions contained (size similar to a compact car like Opel Astra) and a competitive price in relation to the services offered.