Many people wondered if the concept LF-CC, presented at the last World of Automobile in Paris, the lines foreshadowed a future coupe in Lexus.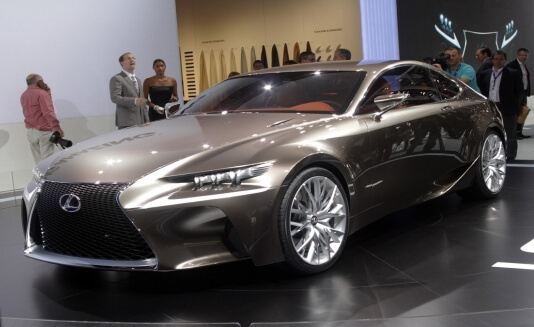 Medium-sized, the concept in question highlighted new trends in style with Lexus among others a giant grid adopted in the IS. The likelihood of the coupe series has increased since we know that Lexus has filed the designation RC F.
Lexus has indeed filed and recently obtained commercial rights to use this acronym, which would point to a very sporty version of a possible RC coupe as the IS F is for IS. The name of RC F complements in this case the name RC 350 or even RC 200 and would enrich the offer of this future model by a sportier version.
The question that remains unresolved is whether the probable Lexus RC F registers as a variation of the sedan IS or GS or if this model is distinct from the others.
The most likely option is a variation on coupe and sport sedan IS who has ever benefited from such declination coupe. RC F then would place a direct competitor of the Mercedes C63 AMG Coupe or the future BMW M4. Finally, regarding the engine, the V8 IS F may well disappear and give way to a new 6-cylinder twin turbo…