More accreditation in prospect for the KTM X-Bow
These past three years, the five-cylinder 2.5 liter Audi has monopolized the top step of the podium on the occasion of the International Engine of the Year Awards and this in the category displacements of 2.0 liters to 2.5 liters.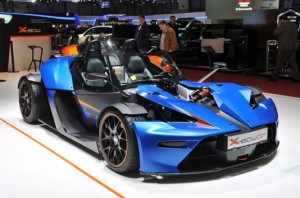 This mill found under the hood of the RS3 and TT-RS could offer a little more mechanical licensing the KTM X-Bow.
Thus, according to the British EVO, the engine should land on the side of the small Austrian bomb. It would then replace the current 2.0 TFSI retouched to 285 hp and 420 Nm (230 km/h top speed and 4.1 s to shoot from 0 to 100 km/h).
To believe that reports the EVO Media, here the five-cylinder 2.5 liter of 340 hp as the RS3 (360 hp and 465 Nm for the TT-RS). A first implementation should result in competition before the road models. KTM continues the development of prototypes thus equipped. To follow in the coming months.