The fully automatic parking assistance available from 2015
Ford and PSA have to evolve the system using the current parking by automating the management of forward and reverse. Marketing scheduled for next year.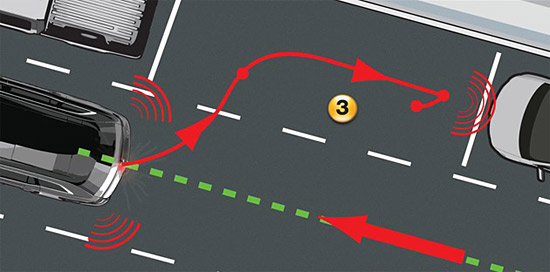 Today, you can park without hands. This revolutionary system, appeared in 2003 on the Toyota Prius, has gradually spread among all manufacturers. It is particularly popular in minivans segments and large road, harder to maneuver. Everyone has their own little name but the technology is the same and is based on the front and rear sensors to steer the steering wheel at the slots. However, it must still use the pedals to perform the maneuver.
Ford, who talks a lot about its system called Active Park Assist, decided to go further, in conjunction with PSA, to enable its customers to park without the feet.
The driver just has to find a available parking space and your vehicle will do the rest. No additional equipment is needed however this new generation of the system will require an automatic transmission. It will be inaugurated by Ford on its Edge SUV next year and in 2017 with Peugeot, which will renew the 3008/5008 at that time.
Next step: The valet parking integrated into the car, which finds a place and will park there with no one behind the wheel, technology on which Audi is already working actively.