The Elvis Presley BMW 507 renovated soon
BMW has expressed its intention to restore the 1957 BMW 507 equipped with chassis number 70079 belonged to Elvis Presley. The BMW 507 is a convertible coupe produced from 1956 to 1959 only 252 copies. The roadster was equipped with a 3.2L V8 engine developing 150 horsepower. BMW 507 is the ancestor of the produced Z8 from 2000 to 2003, 5703 copies.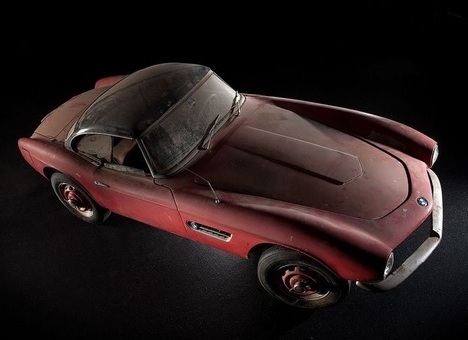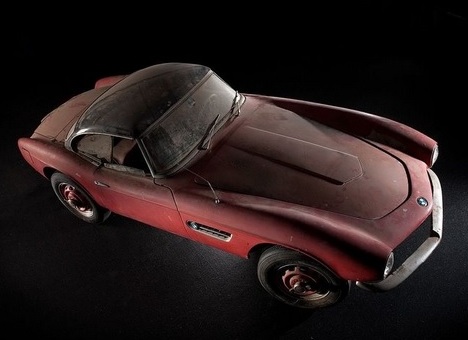 'The King' had paid at the time the sum of $ 3,750 to afford this car while it was affected by the US Army in Germany to perform his military service. The vehicle was the white base but Elvis Presley decided to repaint the red Porsche.
In 1960, he just finished his military service and repatriated the car to the US where he sold it two years later at a Chrysler supplier in New York who sends in Alabama where the original engine was replaced by a GM V8.
The BMW 507 then participated in races of local accelerations before being transferred in 1968 to a Californian engineer named Jack Castor. It was even that has returned just a month ago the car BMW to be exposed and restored shortly.