Geneva 2015: BMW 2 Series Gran Tourer
New extension to the range for the compact BMW with a new model added to the 2 Series: Gran Tourer. Or family declination of the Active Tourer.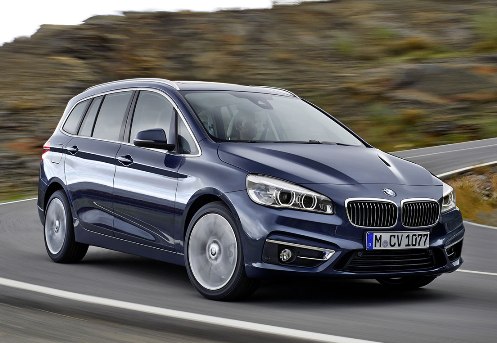 BMW first minivan, the 2 Series Active Tourer is quickly completed with a declination to 7 seats. A model that loses its Active side to accommodate two additional passengers through a total extension of 214 mm, 110 of the wheelbase, for a total of 4556 mm long and 2780 mm wheelbase. It also takes the height (53 mm), at the expense of rather low line of the Active Tourer and thus displays 1608 mm high to provide enough space in height for the third rank.
The front part is identical between Active and Gran Tourer, but intake height and longer give rise to a less balanced vehicle, and of course less dynamic. Despite the presence of all the brand's style codes, the rear is marked by a certain heavy metal over the quarter.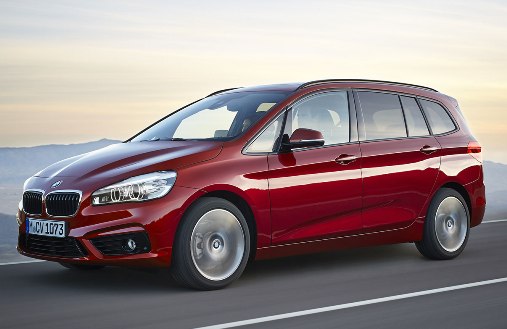 The baggage are not forgotten: from 560 to 1820 liters for the 7 seats version therefore and 645-1905 liters for the 5 seats model available. Side modularity, the Gran Tourer features a second sliding place with reclining and split into 3 parts (40/20/40). Folded, the floor is not perfectly flat, but can be supplemented with a folding backrest on the passenger seat. On the 5-seater, storage under the floor will accommodate a spare wheel, 7 seats version merely a space to store the cargo cover.
A few tricks come to enrich the offer, with for example the shelves to the back of the front seats, equipped with a height adjustment. The provided support for shelves of children is accompanied by the launch of the myKidio app. Offering different content, it is interconnected with the iDrive system. Allowing one hand to parents to check what their children watch, or even control, and the latter to access certain information such as the remaining travel time.
Five engines are available at launch: 218i (3-cylinder 100 kilowatts/136 hp/220 Nm/from 5.1L/100km and 119 g/km of CO2), 220i (4 cylinders 141 kilowatts/192 hp/280 Nm/from 6.2L/100km and 144 g/km of CO2), 216d (3 cylinder 85 kilowatts/116 hp/270 Nm/from 3.9L/100km and 104g/km), 218d (4 cylinder 110 kW/150 hp/330 Nm/from 4.3L/100km and 114g/km of CO2), 220d xDrive (4 cylinder 140 kilowatts/190 hp/400 Nm/at from 4.9L/100 km and 128g/km of CO2). Starting this summer, the 220d 2WD and 216i versions will be added to the offer.