Three years ago the designer David Obendorfer unveiled his vision of the Renault 4. Continuing in the same vein, he leaned this time a very interesting reinterpretation of the BMW E9.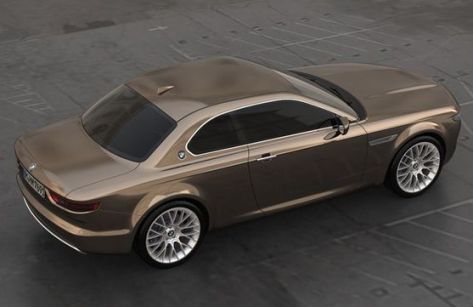 Wishing to pay tribute to Italian designer Giovanni Michelotti, author of the BMW E9, David Obendorfer wanted to give his own neo-retro vision of the German coupe with hints of BMW 2000 CS. As both coupe at the time, this virtual concept retains a very slender and athletic template with a long sloping hood associated with a more compact rear.
At the front, round headlights appear revisited those of the BMW 2000 CS and accentuated particularly by the two usual beans of the brand to the propeller. The rear adopt more conventional lights and reminiscent to those of BMW 3 Series E92. Finally, we also note the ridge profile box that runs throughout the body and honors the E9 coupe.
The interior is often the weak point of this type of virtual concept. This is not the case here, where the design is very sleek with a dash of natural wood with four counters (like at the time). It combines a classic look with new technology as it also features a next-generation GPS with touch screen.
Although this concept seems bigger than both coupe of the time that served as inspiration (CS Vintage Concept is based on the chassis of the BMW 6 Series Coupe), the design is particularly well balanced, and we would like to see what happens in real life…