The Bertone concepts: Bertone Slim (2000)
In general, Bertone does not merely to work on the style. This is particularly the case on the Slim concept presented at the Geneva show in March 2000. Bertone has often studied architectural issues related to space aboard.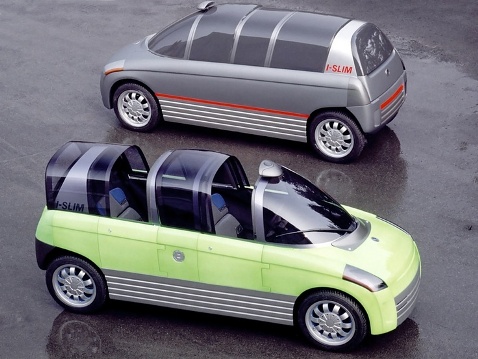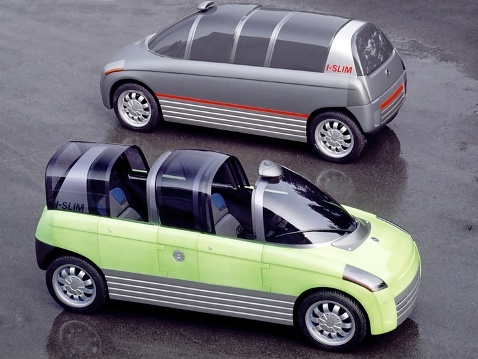 On the Slim is instead the overall size of the vehicle that is the main concern. This result in device that can be easily approach the Messerschmitt KR, with two seats in tandem, covered with a cockpit inspired by another name in the aeronautical origins: the Spitfire… This cockpit in two sliding portions is completed by two small doors on the right side, and the rear is provided by a periscope.
Off high 1m10 and 1m30, Slim stretches over 3m20. His 2-cylinder Lombardini engine 500 cm3 of 15 kW/20 hp/38 Nm drives the rear wheels. More than enough for 390 kg of the machine that displays a maximum speed of 120 km/h.
One of the bases of this study was at the time the evolution of the legislation on quadricycles. The evolution which has hardly resulted in the car manufacturers to this type of vehicle. The Twizy thus appears to be a rare spiritual descendant of the Bertone Slim.