If some change is now, for the Opel Corsa it will not be effective until 2015 if we trust the last indiscretions concerning. By this time, mules and prototypes of the next version restyled continue to be refined by the manufacturer teams in Blitz.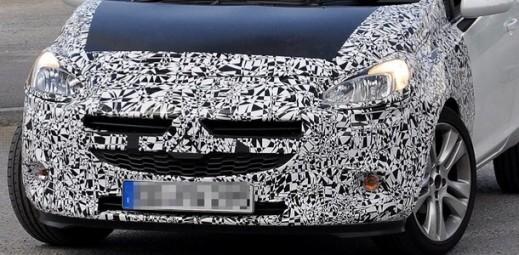 Seven years that the current generation of the Corsa (technical cousin of the Grande Punto with which it shares the same platform) is shown in Opel catalog. Opel Corsa getting ready very soon to benefit from a new facelift (the last one was two years ago). What still bear comparison until the fifth generation is introduced in 2015.
This next Corsa facelift will receive orientation style discovery on the small Adam and especially its front rather characteristic. This is at least suggesting that leave spyshots, photos to see in great here. However the back is visible. Changes are however not ruled out.
Incidentally, the Corsa retouched should win new hubcaps, enjoy potential mechanical improvements or inherit aboard a unique center console with touch screen. The question is where and when the Corsa facelift will be unveiled (not Frankfurt except last minute surprises).