A few days before the Frankfurt Motor Show, Opel unveils its Monza concept. A great coupe that prepares the changing style of the brand for years to come, and that aspect well recalls the 2003 Insignia concept.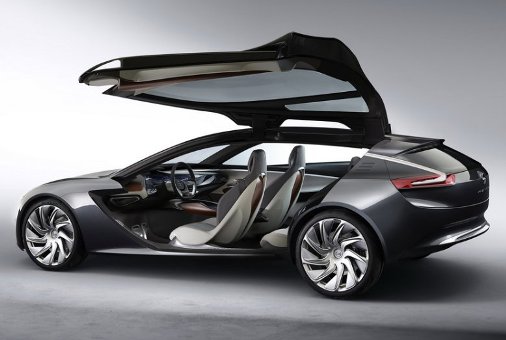 In 2003, the Opel Insignia concept unveiled at the Frankfurt show. Ten years later, here's the Monza, which prepares (ten) years for Opel style. More sleek and smooth, tense outlines and a large face where the chrome bars carrying the logo surrounded by large inputs of air dressed in aluminum foil. Low (1m31), the Monza is quite stocky (4m69) with a rear door-to-fake almost nonexistent. The smoothness is helped by the large gull-wing doors that produce a wide opening to the interior. The glass surfaces are quite generous, rather than on the number of coupe concepts.
Through its proportions, but also by its wide boarding or layout of the cockpit, the Monza is reminiscent of the Insignia (the concept). Four individual seats in a ambiance grand tourism. One feature of the cabin faces the driver, with instrumentation operated via LED headlamps.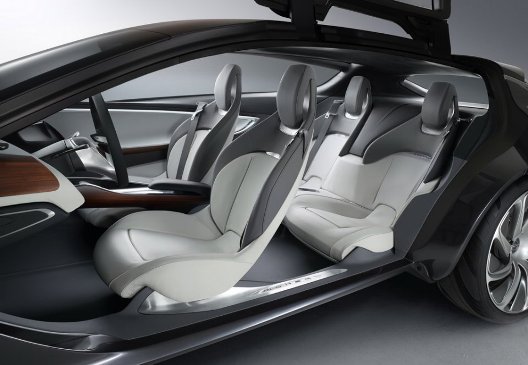 Ten years ago the Insignia was comfortable and luxurious, the Monza is connected. Connectivity of devices with the vehicle, those of the driver, but also those of the passengers with capabilities of exchange between them. Or still connectivity with the outside world and the sharing of information with the outside world vehicles.
The first Opel Monza unveiled in 1977 in Frankfurt offered a V6 engine. The 2013 Opel Monza concept is electrically powered, with a range extender (3-cylinder 1.0L SIDI – direct injection and turbo) running on natural gas (CNG).