Seat Leon ST 4Drive: Details and prices
The Spanish manufacturer supplies new information surrounding the four-wheel drive version of the compact wagon Leon ST. Review details and prices on the Seat Leon ST 4Drive and Haldex system coupled to the self-locking XDS.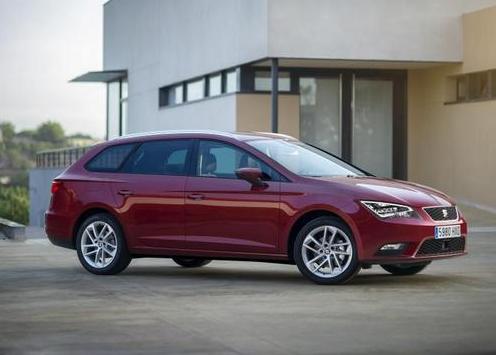 This version of the Leon ST, which offers a variety of technologies such as XDS, four-wheel EDS dynamic control system and still electronic stability program and the system of multi-collision braking, it is associated with two TDI engines of 105 and 150 hp, both with a manual gearbox with six speeds.
Count wholesale averaging 4.5 l/100 km (119 g/km of CO2), 187 km/h and 12's in the 0 to 100 km/h in 1.6 TDI of 105 hp when the 150 hp version and its 2.0 TDI claims 4.8 l/100 km (124 g/km of CO2), 211 km/h top speed for 8.7 s from 0 to 100 km/h.
If this version takes a little weight (124 kg compared to her cousin two-wheel drive), its cargo volume does not change as continuing to offer 587 liters to 1470 liters. What's the range? In the 1.6 TDI, the Seat Leon is available with ST 4Drive equipment finishes Reference and Style. The more powerful 2.0 TDI is declined with Style and FR.
What's the price? Expect to pay about €1,800 to €2,000 more than the two-wheel drive for prices starting at €24,590 and rising to €30,635.