Goodwood 2014: McLaren 650S MSO
The eponymous concept unveiled in China a few weeks ago that generated strong interest, according to the manufacturer Woking, a series of fifty McLaren 650S MSO in coupe and spider version will be produced.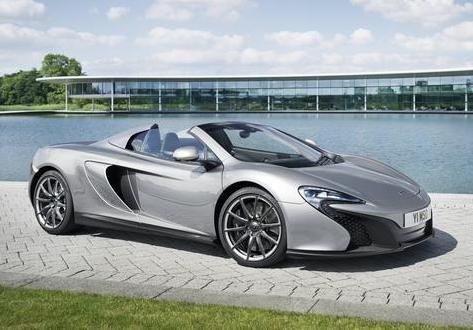 And it is in the Goowdood Speed Festival that will be unveiled a copy, a McLaren 650S MSO in its Spider bodywork which will be exposed within the vested paddock for supercars. For the record, we owe this achievement to the McLaren Special Operations division.
This series of fifty copies to the credit of the Bespoke antenna manufacturer, its customization department is loud faithful to the concept. There are several elements and aerodynamic appendages carbon in a satin finish, wheels in Palladium finish in ten lighter sticks (gain of 4kg to the key) and titanium nuts, an interior tight black leather, carbon and Alcantara, glossy finish here and there.
The customer will be able to choose between four delivered of bodywork: Papaya Spark, McLaren Orange, Agrigan Black and Sarigan Quartz. Rates: €315,000 for the Coupe and € 340,000 for the Spider silhouette. At that price, rest assured, you will also leave with a luxury leather travel bag.