Giving birth to Qoros, Chery has set out to conquer Europe. The first model of this brand is unveiled before a formal presentation at the Geneva Motor Show in March, followed by marketing in 2013.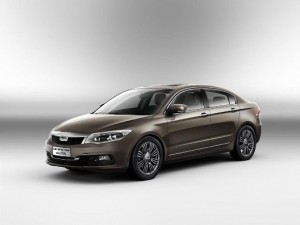 The creation of a brand is quite rare, except in the case of a Chinese manufacturer Chery … hoping to get a little more success with Qoros with its previous attempts. The new company was established with the Israel Corporation company, and has called upon the skills of many people hired in the European manufacturers, and especially Germans… The most reputable manufacturers have also brought their tribute.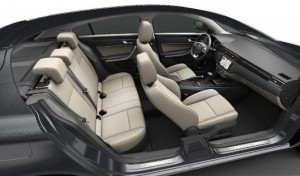 Brand for Europe and China, Qoros therefore begin with a 4 door sedan C-segment, which will be followed by other models, including a crossover. For the name, G identifies the sedan in the nomenclature of the brand, Q for Qoros, and 3 for the level range.
The style was created under the direction of Gert Volker Hildebrand (ex-Mini). The GQ3 wants to be serious and poses with big rims up to 19 inches, a long wheelbase, a door-to-short rear overhang and a width of 1839 mm which should forecast of a good habitability. On board, the style is quite rigid with a flat strip running on the board. The central 8-inch shield will be delivered in series and will give access to various connected services.
Aware that other Chinese manufacturers have shown serious ambitions in Europe have all suffered the onslaught of the EuroNCAP or ADAC crash test material, Qoros ensures that its models will receive the highest marks in these tests. Objective 5 stars thus… Remain to answer two fundamental questions: the price, and the distribution network.