Nissan BladeGlider Concept
Patronymic in a similar vein, we recall the concept Land Glider presented at the 2009 Tokyo Motor Show, posing as a hybrid electric vehicle … Or oscillating between car and motorcycle. Four years later, Nissan will enjoy the same in Tokyo to unveil a concept called BladeGlider.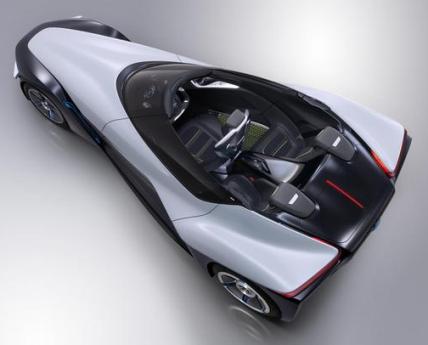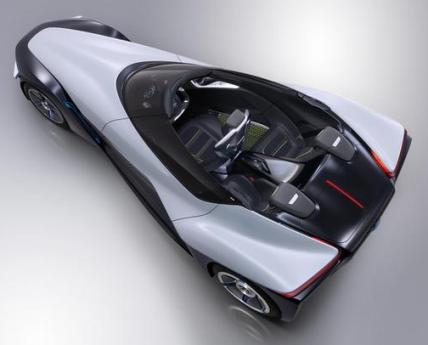 And is this concept arose as a response to Toyobaru sport coupe? The Japanese automaker says the outset announcing that this concept is both a proposal for the future direction of the electric vehicle but also an exploratory prototype for a vehicle of future production (not-too-distant future adds even Nissan).
Note that its asymmetrical design and technical philosophy recall anyway DeltaWing and other Zeod RC. This roadster has a width of 1.1m to 1.89m against the front on the back. Its weight distribution is 30/70 and the concept is equipped with two electric motors located in the hub of the rear wheels and powered by lithium-ion batteries.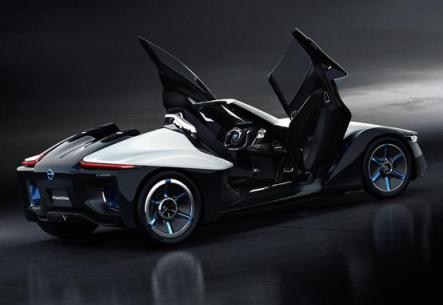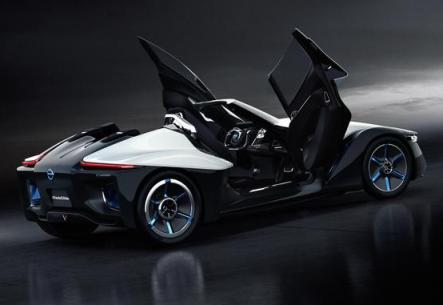 The configuration of the interior recalls the famous McLaren F1. The driver is in front, its two passengers behind. This electric propulsion does not, however, say more about the technical aspects apart from a platform in carbon fiber and bodywork in carbon fiber reinforced plastic.