New engine for the Audi A4 and A5
Appeared the last year on the Q5, the new four-cylinder petrol double injection is now its appearance under the hood of the A4 and A5. A key, a bit more power and a little less fuel…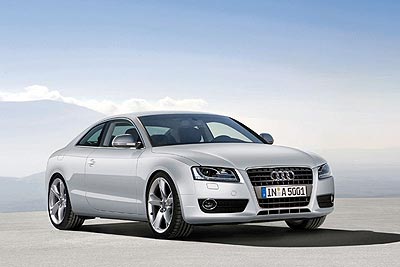 Like its rivals, Audi continuously improves supply of its models, especially mechanical. Today is the 4-cylinder 2.0-liter TFSI is the subject of an update in A4 and A5. Berlin, wagon, coupe, cabriolet and Sportback resume version developing 225 hp appeared last year on the Q5.
14 horsepower more thanks to a change in the injection part. This engine has in fact the principle of double injection, direct and indirect. A principle already used on the 1.8, and which was launched by Toyota and Lexus V8 on the LS460 (and now extended to other engines).
14 hp more, but lower fuel consumption, the 5.8 to 6.7 L/100 km depending on the version. For this engine can be combined with either a manual gearbox or Multitronic (CVT) in 2WD or manual box or S-Tronic double-clutch in 4WD Quattro. The previous versions displayed between 6.0 (A4 2.0L TFSI Multitronic) and 7.2 L/100 km (A5 Cabrio 2.0L TFSI Quattro).