WEC 2014: HPD shows its future LMP1 engine
Honda, through its U.S. branch competition HPD is not present in the WEC since the Strakka decided not to continue the season after the 24 hours of Le Mans. But it's back to better jump since HPD has revealed a picture of LMP1 engine that account make available to its customers in 2014.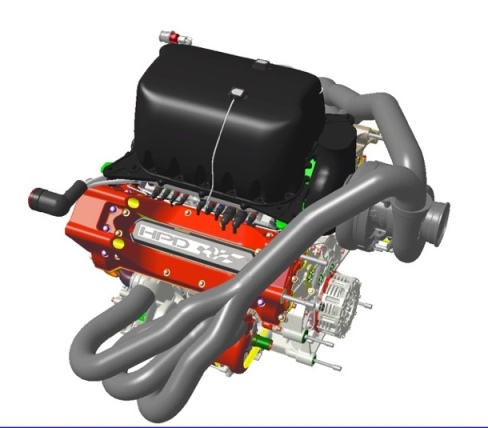 No figures were officially provided to accompany the 3D image, but it seems clear that this is an evolution of the turbocharged V6 used in Indycar. The energy recovery system allowed for LMP1 engines and developed by Magneti Marelli for the HPD will not be ready for next season, and Vice President Steve Eriksen told that customers can choose the manufacturer when it will be available to operate the engine with or without.
The rumor since the beginning of the season also suitable for HPD intends to develop LMP1 chassis for next season.