Lexus CT200h 'Black Bison' by Wald International
Shortly after the announcement of the tuning based on Infiniti M, the Japanese tuner Wald International offers us his vision of the hybrid car based on Lexus CT200h. A model already presented last July but revived updated with a new body color, more in agreement with the other models of the series "Black Bison".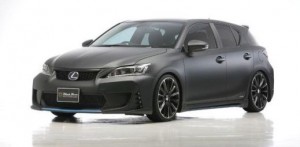 We find the same components constituting the aero package as for the first version presented a few months ago. The Lexus CT200h dresses of new front and rear bumpers, side skirts and roof spoiler and trunk and an integrated rear diffuser that surrounds four ends of exhaust. A bit like the Infiniti M of the same preparatory.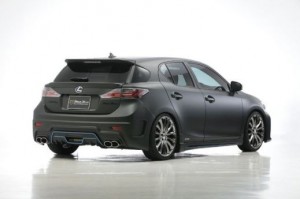 In addition to the Matte Black Films placed on the entire body, electric blue accents highlight the front bumper, the contour of the rear diffuser and side skirts. The roof spoiler and front grille are, in turn, made from carbon fiber.
Finally, we note the addition of LED daytime running lights, a new selection of wheels and the possibility of a lowering kit for the suspension.