It's a sad fact that many people believe they have to pay the advertised price for a used car. In reality, nothing could be further from the truth! When dealerships advertise cars for sale, they ensure the price gives them a good profit.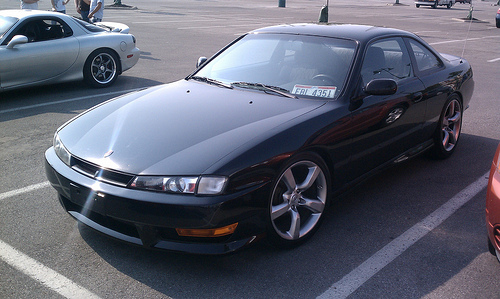 You will never see a car dealer selling cars for their real value. Nor will you see a dealer admit the fact to anyone! That's why when you buy a used car, you need to negotiate on the price. Car salespeople expect buyers to haggle over the price.
If you're a newbie when it comes to the art of negotiation, you've come to the right place. In today's blog post, I will share with you some dynamite tips to help you pay less for your next used car! Here is what you need to know:
Do your homework before you visit a dealership
One of the worst things any used car buyer can do is go out without doing any research! It's likely that you know what make and model of vehicle you want to buy.
So, before you check out some used cars, do the following first:
Decide how much you want to spend. Set a maximum price you're prepared to pay for your car;
Find out about any known problems. Every car model ever made has one or more common issues. Make sure you know what they are and how much they cost to fix;
Learn how much it costs to maintain the car. Just because a used car is cheap to buy doesn't mean it's cheap to insure, tax and repair each year.
Determine the actual value
Never pay the full ticket price at a used car lot! Information is power in the auto world. Find out how much your future car is worth. There are a few different ways you can do this.
One of the best methods to determine a car's value is to check out the Kelley Blue Book. You can search for car values online through their website.
Another way is to check the completed listings on auction sites like eBay. Such sources provide an insight into how much you should consider paying for your next used car. Just bear in mind that, in some parts of the country, car values for individual models will be higher than others.
For example, a convertible will be worthless and harder to sell in Alaska than it would in California!
Scrutinize the condition of the car
When you go to view a used car for sale, it's important that you are eagle-eyed. Any major faults, defects or cosmetic issues can decrease the value of the car. You can use such issues to your advantage.
Once you start negotiating on the price, you can justify your reasons for wanting a lower price if you tell them what needs to get fixed on the car. While this won't work for minor scratches on the body, defective tires or oil leaks can sometimes cost a lot of money to put right.
Ask how long they've had the vehicle
Today's final tip is to ask the dealer how long they've had the car. In general, the longer a dealer has a vehicle in stock, the more desperate they are to sell it. Again, you can use this information to your advantage.
Image source: Flickr