Lamborghini Egoista concept
Lamborghini celebrates its 50th anniversary with vista. We saw in Geneva the Veneno concept, supposed to mark the anniversary. It was not enough for the Italian brand that has just launched in the big birthday party at the end of Grande Giro which brings together 350 cars between Milan and Sant'Agata Bolognese, another spectacular concept, The Egoista.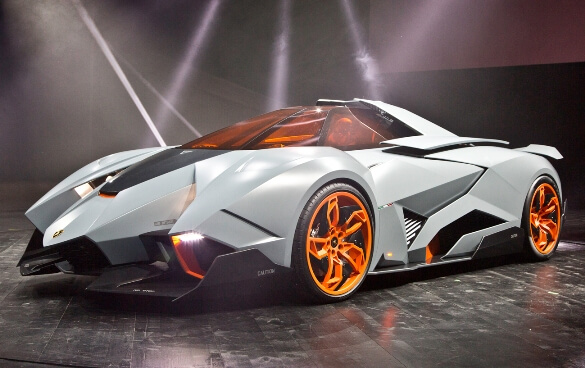 The Egoista is unique in that it is not from the the Office of Lamborghini-style, but is a "gift" by Walter de Silva, who is in charge of design for the entire Volkswagen group, but makes this opportunity vibrate its Italian fiber. He worked in collaboration with Alessandro Ambrosio for outside and inside for Stefan Sielaff, to create a car (hence the name, Egoista) around the V10 of the Lamborghini Gallardo.
As the Veneno and before it the Reventon which inaugurated the trend, Egoista directly inspired by military aviation and in this case the model is declared Apache and its ultr-protected cell. References continue with lights, a orange tint anti-glare cockpit, head-up display and anti-radar paint. We do not yet have many images but we can already predict that Egoista should share reactions such as Veneno did.