GreenTech partner JAC to produce an electric car in the United States
While Coda put the key under the door, another player in the electrical vehicle sector chose to base a Chinese car, for sale in the United States. GreenTech has signed an agreement with JAC in this direction.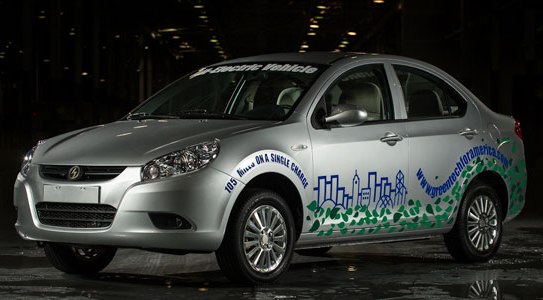 GreenTech product is at present a small two-seater electric vehicle in the category of NEV (Neighborhood Electric Vehicle). But the firm established in the Mississippi plans to the next level with a small sedan with four seats. With a battery of 19 kWh, it is announced for a range of 105 miles (168 km).
The selected base is none other than the JAC Tongyue (or J3 depending on market), a small notchback sedan from 'm15, originally powered by a 4 cylinder 1.3L. A base may be more sustainable than Hafei Saibao chosen by Coda; JAC is in pretty good shape.
If the base car is produced in China, the final production must take place in the United States, and both partners are considering the production of 2,000 vehicles, all to the U.S. market…