In the future Volvo drivers read or displayed TV
Coinciding with the Consumer Electronics Show (CES) 2016, Volvo presented its recent agreements with new technology partners as Microsoft and Ericsson.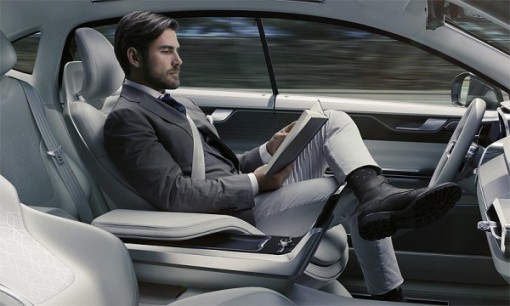 With the first Swedish car firm works in a sitema for future drivers can perform different actions such as closing doors or turn on the lights of the car by voice commands through Microsoft bracelet Band 2.
As reported by Volvo Cars in a statement, users can activate voice commands with the application Volvo on Call and the 'weareable' Microsoft Band 2, with what may operate the heating, establish the navigation or the horn.
In addition, Volvo and Ericsson believe that autonomous driving will bring a revolutionary change in the demand for mobile networks. So bet on a higher and more consistent coverage of high-speed broadband outside densely populated areas, ensuring a connection in streaming without interruption in any situation.
Predicting the route ahead of the network conditions, the contents can be adjusted to the length of the trip and temporarily stored intelligently to provide uninterrupted viewing experience and high quality.
In this way, the future Volvo cars memorized the usual routes and travel times and content preferred by the users; in this way, they can offer navigation with a single click and media lists based on personal preferences so that customers can choose their routes and content based autonomous driving time available during the trip.
"If you want to see the last episode of your favorite series, the car will calculate how much would have to last the trip, optimize route and control driving accordingly. With autonomous driving is no longer just about reached quickly from point A to point B: this is the experience that you live in the vehicle and how you want to spend the time that you save, giving people the freedom to choose how they want to go and come back from work and the contents that wish to enjoy", concluded Anders Tylman, CEO of Volvo Monitoring & Concept Center of Volvo Car Group.