The major Japanese automaker shows (Tokyo Motor Show, Tokyo Auto Salon) are not enough to quench the energy of styling studios of local builders who take advantage of more minor events to develop concepts. We saw Toyota exercised at the Tokyo Toy Fair and Honda did a lounge camper the opportunity to present friendly concept cars and do some communication on the mark. This year it is a charming tractor-trailer combination on the basis of the N – Box which stands on the Honda stand.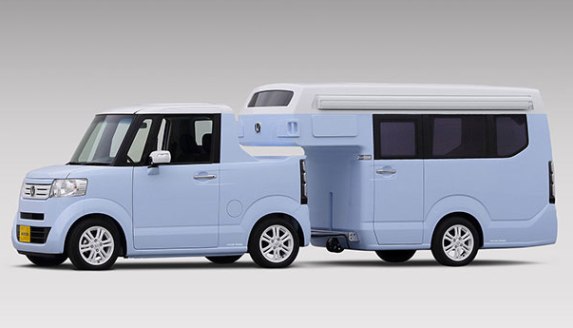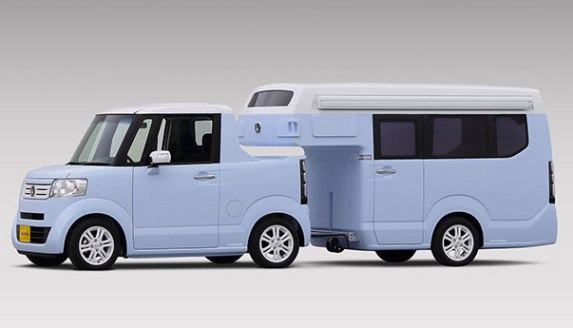 The Honda N Box is an undeniable success for the Japanese manufacturer. The N Line (N-One, N-Wagon, N-Box, and more recently the very original N-Box Slash) developed and manufactured in-house, unlike previous keis brand entrusted to Yachiyo, gave Honda on the chart of the best-selling keis in the middle of the best-sellers of Suzuki and Daihatsu, and allowed in repatriating the production inside the plants of the mark depreciate reorganizations related to fluctuations in the yen. The N-Box, which is just to enjoy a minor restyling, is the basis for this concept of articulated mini motorhome.
The car loses in wheelbase and gains a new name Honda N-Truck it would like to imagine a small pickup. It tows a caravan in the very smart development which can theoretically lodge two persons. The essential is however not in the practical level or not this candy but in the very successful overall look of this little hitch.