2015 Chicago Auto Show: Honda Pilot
With its third-generation Pilot, Honda changed course, and the big SUV takes for model the small brother CR-V, and abandons it's deemed obsolete cubic look.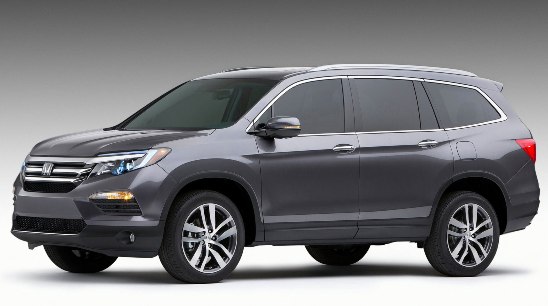 With the Pilot, Honda had intended to strengthen its offer by attempting to compete with major American SUV. But over time, the recipe has lost its appeal against the new wave of "crossover" appropriated more and more elegant. Faced with the insolent success of its little brother CR-V, Pilot therefore takes as the model. This is reflected clearly in the style, and comes to a more coherent image to all HR-V, CR-V, and Pilot. The latter also presents an evolution of the face before Honda, with DRL (daytime running light) coming wrap the top bar grille that extends and integrates with the optics.
The design of the dashboard is very classic, and you will note the 8-inch touch screen, built-in instrumentation display, or the automatic transmission selector buttons replaced with P, N, D/S and a tilt control for the reverse. The front seat occupants benefit from heated and ventilated seats, the driver of a heated steering wheel.
Passengers installed in second place (2 or 3 depending on configuration) can control the intensity of the heating side seats, their air conditioning area and have multiple connections: USB, 115V socket, HDMI. In total, five USB ports that supply the different apparatuses of the passengers. The third row split unevenly welcomes three passengers and the boot offers a large storage space under the floor behind the third row flat-folding.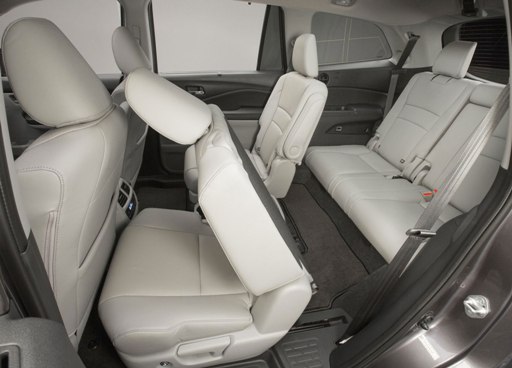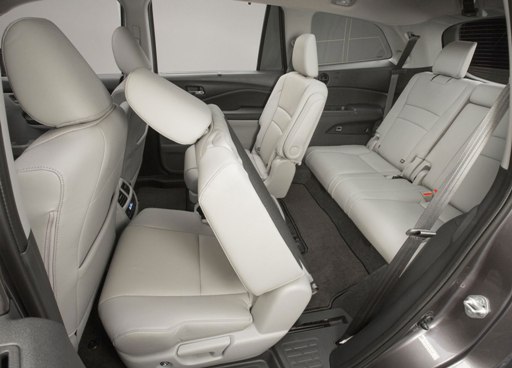 Lightweight 150 kg, the Pilot is powered by a 3.5-liter V6 with direct injection. Two or four wheel drives to choose from, depending on the finish and a 6 or 9 automatic transmission. It also updates in the field of driver assistance systems, collectively known as the Honda Sensing: detection of risk of collision and pedestrian with brake assist, lane departure warning, monitoring Blind Spot Assist, reversing camera with multi-angle motion detection, adaptive speed control and a new Road exit detection device (Road Departure Mitigation System).