After plummeting sales period, Honda has taken a stand assured in the segment of Kei in Japan. A comeback that allows again gives birth to original vehicles, as N-Box Slash.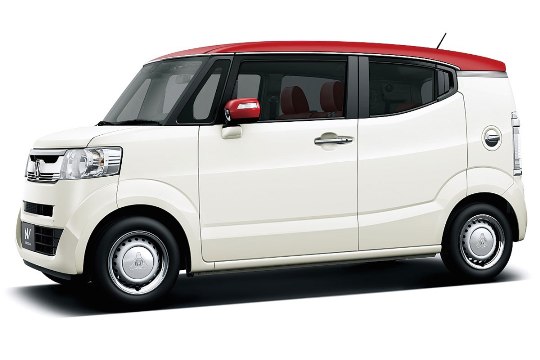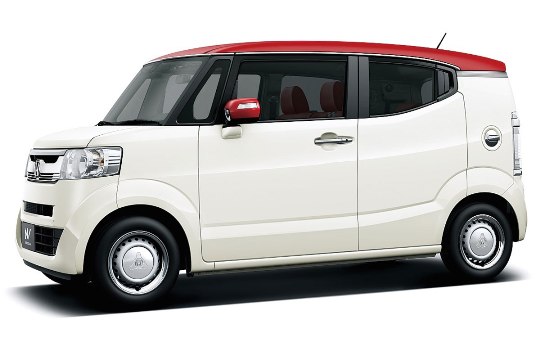 Honda's history in the market for Kei is tormented, in particular with a total cessation of production from 1974 to 1985. Honda then made a cautious but successful, back with the Today, which will be followed by the Life. This will result in a market share of between 15-20% from 1998 to 2006. There followed a period in which Honda cannot find the magic formula and sees its share fell to drop below 10% in 2010 and 2011. It will pass even at this time behind Nissan on this segment.
But the new "N" (N-Wagon, N-Box and N-One) is used to restart the machine, and in 2013 its market share has reached a record 22% for a third place not far Daihatsu and Suzuki. Honda now wants to push a little further its original model builder image, with this N-Box Slash.
A model that relates the front of the N-Box with a rear with thick amount C, and a door handle incorporating in the continuity of a glass wedge surface. What attempting to make off with an offset vertical sides and solid back. As a bonus a few retro touches via the treatment of chrome or wheels.
Different inner atmosphere also, with customizable decorative surfaces (Lacquered surfaces, wood, leather saddle, competitive atmosphere…), ambient LED lighting and a subwooferb enthroned in the center under the dashboard.
This Slash retains the other attributes of the N-Wagon, as its modularity (folding flat seat) and its dimensions and engines limited by regulation (3m395 long, 0.6L three-cylinder, 54 hp atmospheric or 64 hp turbo).