Aston Martin DB9 hybrid rechargeable
To demonstrate the capabilities of the technology of hybrid rechargeable Bosch Engineering has found its foot size adopting an Aston Martin DB9. 740 HP, 4WD and a handful of miles in all-electric.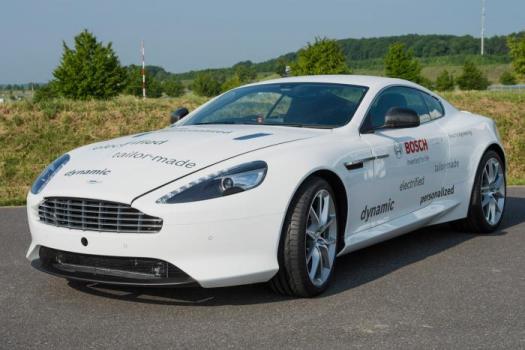 Let's be clear from the start of the topic, this DB9 hybrid rechargeable is not intended for production. The British manufacturer has also made clear. It is simply time for a demo created by Bosch Engineering to demonstrate its expertise in rechargeable hybrid material, especially for sports cars. Aston Martin has been generous donor to the base vehicle.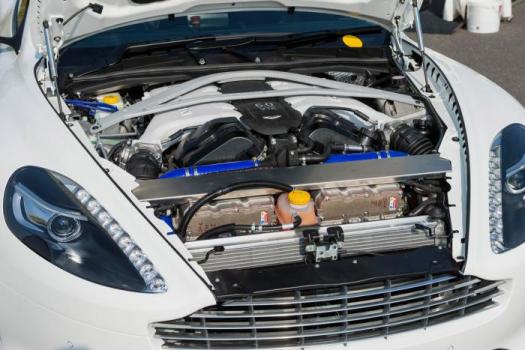 The DB9 comes out with more than 740 hp total power. Its V12 continues to drive the rear wheels, and two electric motors of the front wheels are in charge (the first Aston Martin 4WD …). Over 230 hp bonus, but 300 kg overweight because of the battery, located behind the rear axle.
The vehicle will now be engaged in a program of testing and development. The figures provided are for the time being only estimates, which indicate a 0 to a 100 km/h achieved in 4″6 (i.e. the value provided by Aston Martin for his last DB9), and of an autonomy in electric mode of about 25 km.