G-Power is announced on the BMW M6 Coupe
X6 Typhoon RS of 700 hp, one m3 pushed with 720 hp, M6 Hurricane RR with 800 hp or 1M Hurricane RS of 600 hp, list far from exhaustive … The German experts of G-Power are not the last to cut down terrible preparations on struck models of the propeller offering before a whole jump in term of mechanical approval.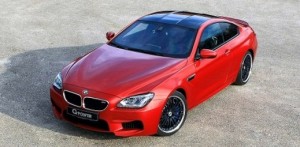 This is not yet the case on this BMW M6 Coupe but it does not trader certainty … For the time being the German maker does not deliver all the details do not publish illustrations. Not yet completely terrifying, this G-Power M6 Bi-Tronik III still boasts 640 hp and 777 Nm for unbridled speed and claiming 310 km/h (or 560 hp against 305 km/h with the M Driver pack).
In parallel, G-Power states that the M6 Coupe receives Silverstone RS wheels of 21″, new sports exhaust system and new set braking or adjustable suspension. A setting in the mouth surely before revealing a hurricane in a more or less close future.