Dacia Lodgy adjusts its range
A default to take advantage of a restyled, the Dacia MPV review its range. It is now available in 3 levels of finish and has reviewed new options.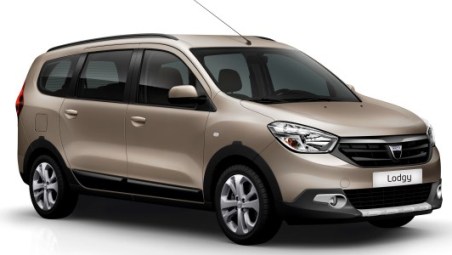 If the names change, the price remains. The call price Lodgy remains at €9,990. In addition to the basic finish called Lodgy, the MPV is available in Silver Line (it was previously limited series). The range is headed by the Black Line level.
In Lodgy finish, the Romanian brand offers the bare minimum: 5 seats and a unique engine (1.6l petrol of 85 horses). The level Silver Line starts at €13,000 (1.2l turbo petrol of 115 hp) and is also available with the 1.5l dCi 90 hp (€13,900).
For this price, Dacia offers air conditioning, Bluetooth connection, the front and rear dual-tone bumper, electric front windows, on-board computer as well as the folding bench seat 2/3 -1/3. Optional at €490, the customer can opt for the rear bench seat to offer 7 seats.
Finally, the Dacia Lodgy Black Line series has a navigation system, alloy 16″ wheels, a parking sensors, electric rear windows and fog lamps in front. ESP is however still optional to €300. Dacia also offers leather upholstery (€600) and heated front seats (€200).
The Black Line finish is available with operator petrol 1.2 l TCe 115 horses (€14,000) and two diesel engines (1.5l dCi 90 – €15,100 – 110 horses – €15,900).
On the other hand, an off-road package is available as an accessory at a price of €490 including installation. It includes fender flares, underbody protection and low shields.