Caterham 165: Orders to launch
After teasing moult announced and presented halved in Frankfurt, Caterham officially launches orders for its new entry-level 165 (160 in the UK).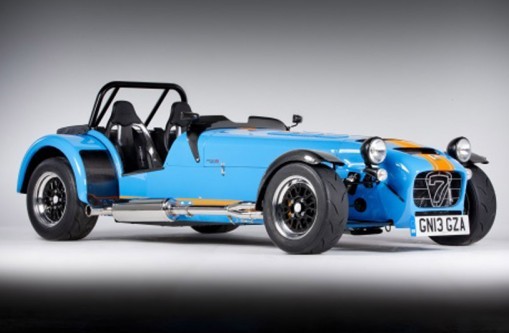 The chip will be available from £14,995 TTC Kit (£17.995 TTC mounted at the factory) in the UK and is given for 80hp and 107Nm released by Caterham Technology & Innovation (CTI) of the Suzuki 660cc turbocharged. Caterham finally announced 6.5 sec to propel the 490kg from 0 to 60mph (96 km/h), 6.9 sec for 0 to 100 km/h and a top speed of 100 mph (160 km/h).
To achieve this floor price Caterham ignores almost everything, rigid rear deck, only 6 colors on the standard palette and among other options: heating, carpet, tonneau covers, car cigarette lighter socket, spare wheel, leather components for the cockpit. The whole "weather" (windshield and hood) is apparently not even proposed for the continent! The usual lowered floor also remains available. With increasingly narrow plate (14 inches, 155 wide).
Caterham 165 wants to target all markets where the company is already present and is therefore compatible Euro5, Euro6 and JC08 (broadcast on the mainland and Japan).
Meanwhile production will start in January 2014 for deliveries in the spring.