Cosmetic changes and new engines for the Audi A3
After nearly three years in the European market, the third-generation Audi A3 received its first aesthetic changes, which are accompanied by new engines and technology.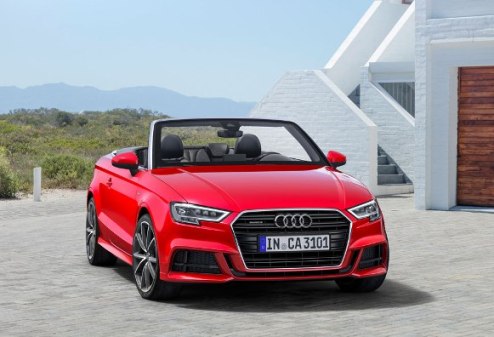 Present throughout the range (3 door, Sportback, Sedan and Cabrio), the most visible change of the renewed A3 is in the aesthetic exterior, sector received a front with brand-new optical, grille and bumper, set that gives it a more athletic and personal style.
In the rear, the changes are limited to the optical horizontal lighting and redesigned diffuser. That new color for the body, in addition to while the interior has new steering wheel and new features for multimedia system.
Another new feature has to do with mechanics, as it welcomed two new engines. First of all there is a gasoline engine 1.0 TFSI with three-cylinder (for the first time in the model) that delivers 115 hp and 200 Nm of torque between 2,000 and 3,500 rpm.
The other is the 2.0 TFSI with 190 hp and a torque of 320 Nm between 1,500 and 4,200 rpm, combined with seven speed S-tronic automatic transmission with double clutch system in oil bath. The range also includes the 2.0 TDI with 150 hp and the 1.4 TFSI with 150 hp and COD system that deactivates two of the four cylinders.
Among the new features of the model include Matrix LED headlights, assistant driving in heavy traffic, the emergency braking system and rear cross-traffic assist, which warns about the cross transit when the driver performs a reverse maneuver.
In addition to the gain in design and other innovations, the S3 sports version had 10 horses and 220 extra Nm to count with 310 HP and 400 Nm of torque from its 2.0 TFSI engine. It also has a specific control for the multi-plate clutch and stability control.
Sooner or later, renewing the Audi A3 should reach the market, where currently the original model, with 3-door, Sportback and Sedan- of third generation bodywork.