Chevrolet Sail – A New Offering from Chevy!
Chevrolet Sail, the model launched by General Motors in India in the year of 2011; It was first released in the year of 2005 at the Auto Show held in Shanghai; wherein, the company had promised to bring out this new sedan to automobile markets across the world. Though, General Motors had initially showcased a hatchback model for the Chevrolet Sail at the Motor Show held in Beijing 2010.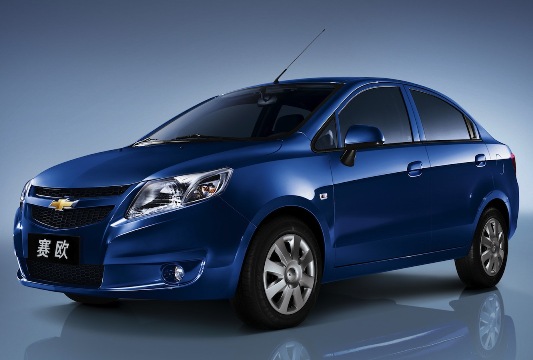 The buyers and automobile enthusiasts in India had expected both the hatchback version and the sedan version to be released in the country the following year itself; however, the sedan entered the Indian automobile market a bit late. The Chevrolet Sail has a strong competition from other cars such as the Tata Indigo, Hyundai accent, Maruti Dzire and other similar types of the cars available in the market.
However, owing to its mileage, the Chevrolet Sail is being considered as a tough challenger to the other cars in its segment; plus the pricing is such that people will find it quite affordable.
Interior and Exterior
The Chevrolet Sail has some really impressive interiors; including the twin-cockpit. Even the car dashboard is fitted with several types of special features; these special features include a factory fitted audio system and a topnotch air conditioning unit.
The car can easily accommodate five individuals and is quite comfortable for long journeys. It has a double tone, which makes the car muscular and sturdier to look at. The overall look of the car has been designed in such a way, so that it looks dominating on the road. When it comes to the seat; the seats can be adjusted according to individual requirements and high quality leather gives a premium finish to the comfortable seats; whereas, in the Chinese model, there are twenty-four compartments for the storage inside the car in order to increase the level of comfort.
The exterior of the Chevrolet Sail has been made to grab attention on the road; it has the three sidelines, headlights and fog lights to aid visibility under tough riding conditions and also gives the car a sporty appeal. Each and every component of the car has been designed in such a way that the design not only enhances the look of the car but also helps in increasing the overall fuel efficiency of the car.
Last but the not the least, the Chevrolet sail has promises robust security to the passengers sitting inside with an enhanced crumple zone design, side impact beams, ABS, a collapsible steering column, air bags and much more. The Chevrolet sail has indeed been able to grab the fancy of the Indian buyer and is all set to roll the dice on its competitors big time.