Jakarta 2013: Daihatsu UFC-2 Concept
Indonesia is one of the main markets of Daihatsu, which therefore always carefully preparing the exhibition in Jakarta. This year, in addition to the launch of the little Ayla, the manufacturer introduced the UFC 2 concept. A proposed of small minivan which seems close to the series.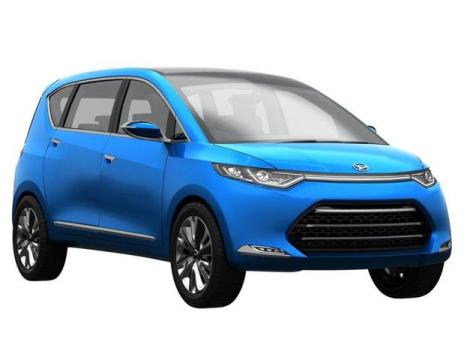 Following the UFC (Ultra Functional Compact) concept unveiled last year, the UFC-2 grows closer to the start of production the idea of a compact MPV. All elements are now more realistic to abandon the concept itself sliding doors without pillar (the goal being an economic vehicle).
With this concept, Daihatsu suggests that it could extend its range of vans down under the current Avanza. In fact, the UFC-2 still has 7 seats, but in a footprint of less than meters. Just opposite the new Datsun GO+ … side design however, the UFC2 seems to have been inspired by the Ford Ecopsort.