BMW M6 by G-Power: further details
Bi-Tronik III or a preparation signed by the Germans G-Power on the last BMW M6 F13. Here finally some additional data. Review details.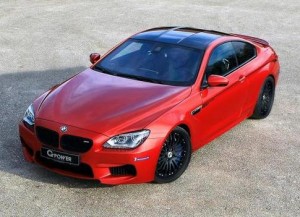 In the race to outdo mechanical, G-Power is well known not to be stingy as can regularly discover through its programs Typhoon or Hurricane. This proposal on the BMW M6 is no exception to the trend.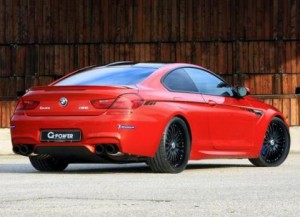 Through the program Bi-Tronik II, G-Power offers a hearty pleasure … And more mechanical torque. The V8 4.4 liter Twin Turbo twin scroll receives the reinforcement of a compressor ASA (more a reprogramming of the electronic mapping of the engine) to display 640 HP and 777 Nm against 560 HP and 680 Nm on the stock model.
The 0 to 100 km/h wins four-tenths in 3.8 s when the unbridled top speeds of 315 km/h. Four tailpipes of 100 mm exhaust each will liberate a more evocative partition (titanium line sports). G-Power also offers brake discs 420 mm and six-piston calipers or wheel Silverstone RS 21″ and adjustable suspension. Sacred beast.