The great mass of the German tuning is not complete without the preparation of all renowned German houses. If Brabus has unveiled some ammunition, ABT also deliver in some of which the public presentation of the ABT AS5, alias preparation on the basis of A5 coupe.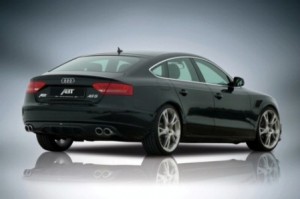 Already announced a few weeks ago now, the ABT AS5 Coupe finds the spotlight for a few more details and new illustrations. Let us point out from the start that on the mechanical level, the 2.0 TFSI progresses of 211 hp to 270 hp when the 3.0 TDI culminates from now on with 296 hp (against 245 hp) and 570 Nm. The offer also revolves around the "smaller "1.8 TFSI which passes from 168 hp to 208 hp or more powerful 3.0-liter gasoline soaring claiming a whopping 374 hp.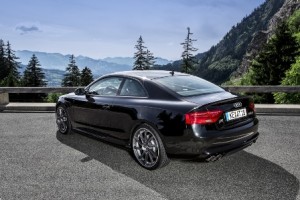 The program is obviously not full without the exhaust line consisting of four outputs, side skirts, spoilers or diffuser. In conclusion, ABT offers several models of rims and brake discs of 345 mm or 380 mm.