2017 Nissan GT-R debuts at New York Auto Show
Nissan is in luck after presenting the new 2017 GT-R, the most significant change flagship of super sports car of the Japanese brand since it was introduced in 2007.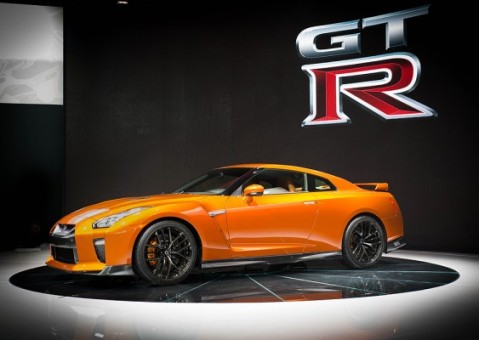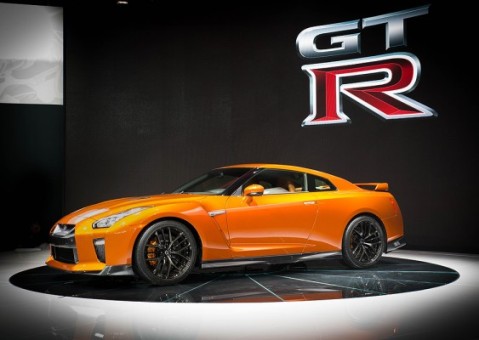 The exterior of the 2017 Nissan GT-R was redesigned in full, resulting in a car with a sharper and sportier appearance and more aerodynamic efficiency and greater stability at high speeds while maintaining a drag coefficient of 0.26.
In the cabin is a premium redesigned interior, suitable for a super sports car. The board is completely new, including instrument panel Nappa leather – wrapped hand – selected and sewn by hand with precision of Takumi style.
The layout of the center console also improved and streamlined. The integrated navigation and audio controls reduce the number of switches from 27, in the previous version, only 11 in 2017 model. A 8-inch touch screen replaces the previous 7, now with larger icons on the screen; and a new Control Command, located in the center console carbon fiber, allows easy operation.
For its part, the award-winning 24-valve V6 3.8L engine with twin-turbo engine now offers 565 hp at 6,800 rpm and 467 lb-ft of torque, which represents an increase of 20 HP and 4lb, respectively, compared to the previous model. These improvements result of individual time control ignition of the cylinders and the extra boost of turbo chargers, allow the new Nissan GT-R has superior acceleration in medium to high (3200 rpm and above) ranges.
By 2017, skills in the curves of the GT-R have improved further. A stiffer chassis and new suspension, allow the tires on the GT-R – which frame a new 20 and 15 inch rays forged aluminum wheels – to improve grip the road surface, giving better stability during rapid lateral transitions and higher speed during cornering.