Youxia One, a Chinese electric supercar
Huang Xiuyan is a young Shanghai entrepreneur. Graduated in communication, he founded Jimu.TV. This start-up Mirror markets, a professional application for Android. In 2014, he partnered with Guodan Bu, a designer. Together, they founded Youxia. In feudal China, the Youxia were solitary warriors.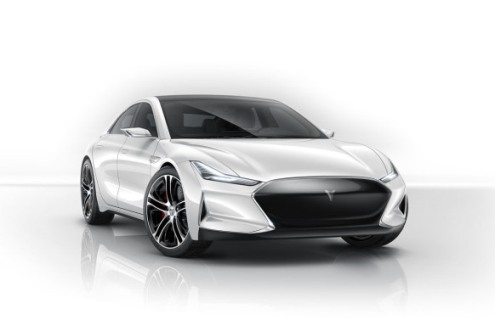 They created a prototype, based on a Hyundai Genesis, with a 35 kW electric motor (equivalent to 48CH.) But the goal is to create a supercar capable of 300km/h in advanced, O-100 km/h in 5 seconds and 250km of autonomy. For this, it relies on technical partners like Delco, Pirelli, Panasonic or Tyco. Moreover, it would be equipped with a large format touchscreen (Ipad way) running on an OS house. Youxia One production would be limited to 5 units.
Youxia account soon unveils a prototype. The presentation will also serve to raise funds. The manufacturer believes that it lacks 3 million yuan (€450,000) to develop the One. Moreover, it would take 10 million yuan (1.5 million euro) to develop its own platform.
As usual, there are still many gray areas. Starting with the used technology and the technical means of Youxia. It will therefore rely on Saint Thomas.