VW Buggy Up! Towards dunes and beaches?
It was in 2011 at the occasion of the exhibition of Frankfurt and outside the commercial launch of the Up!. Volkswagen revealed a series of concepts which, two years later, only one (the most realistic) finally left the felted carpet: the Cross Up! (while waiting for the version zero emission). At the same time we discovered a study summer fragrance, the concept Buggy Up! …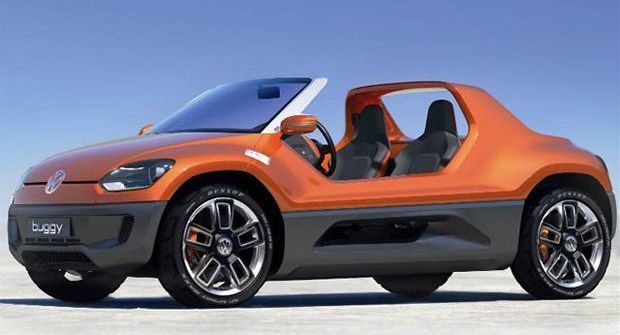 And it is obviously this variation today. Information, to understand with tweezers is recounted in the columns of a British media. Thus, according to Autocar, relying in particular on sketches and photos that have been filed and registered with the U.S. Patent services, mass production (small series) would be in cartons of the constructor.
Relying also on internal sources to the manufacturer, Autocar said that the feasibility and profitability of the project would actually be in the study. This small niche model and recreation would be expected for the U.S. market first. A model that would be exported from Europe since the Up! Not produced across the Atlantic by VW.