Volvo XC60 by Heico Sportiv
While the preparer Heico Sportiv, Volvo specialist, caused a sensation with its Volvo V40 T5 HPC, here it comes less dramatically with the new XC60 freshly restyled.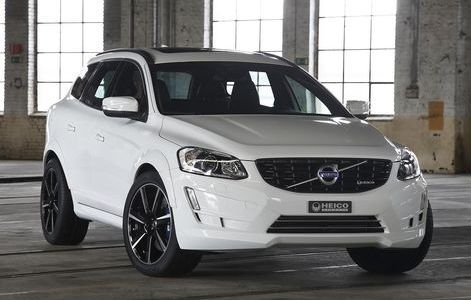 The XC60 by Heico Sportiv receives new bumpers front and rear bumpers with wing extensions that add a few more inches to the Swedish SUV and gives a more muscular appearance. It is also new set of alloy wheels, called VOLUTION, available in 18, 19 or even 20 inches.
Based on a lowered sport suspension (with shorter springs), the new XC60 by Heico Sportiv is adorned with a new high-performance braking system. The preparer also offers engine developments across the range, called e.motion that increases performance by modifying the engine management and transmission.
The interior has undergone some changes as the adoption of a Heico sport steering wheel, sports pedals, light logos on the door sills and a new shifter knob.