The first Volvo produced in new factories in China joint venture with Geely was unveiled in Guangzhou. The S60L marks the second departure of the Swedish brand in China.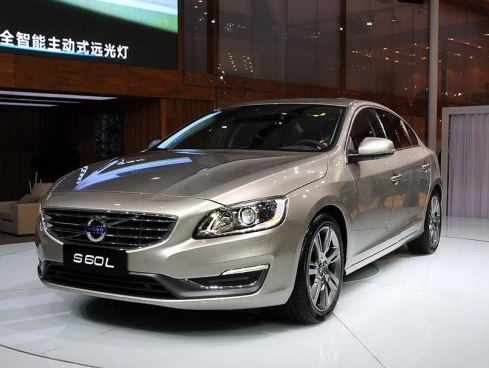 Three and a half years after the resumption of Volvo by Geely, here is the first visible concrete result by customers: Volvo S60L, first car produced in the new joint venture. A car which will be in addition specific to the Chinese market. After beginning its career in China's sedan market locally produced S60 yields to market requirements, a longer version. The wheelbase therefore supports 80 mm to meet the need of space for rear passengers and thus reached 2856 mm. Length 87 mm, because S60L is also an opportunity to introduce the facelift model, which for its part also adds a few millimeters to the overall length.
Compared to its designated rival, BMW 3 Series Li and Audi A4L, S60 remains the most compact with 4715 mm against 4734 and 4763 mm. Next year should get the new Mercedes C-Class, which in turn will sell to the sirens of the wheelbase. Cadillac ATS should do the same.
Three engines will be available for this model: 4-cylinder 2.0 liter 200 hp (named 2.0T), 4-cylinder 2.0 liter 241 hp (T5) and 6-cylinder 3.0 L 300 hp (T6).
Marketing will take place in December with a price that should settle around 220,000 yuan (€26,600) for the access version. The current price of the imported version starts at 282,900 yuan.