It is now given to discover the entire Volvo XC Coupe concept. Second concept of a line of three, which unlike the previous aims to announce a real vehicle series, the new XC90.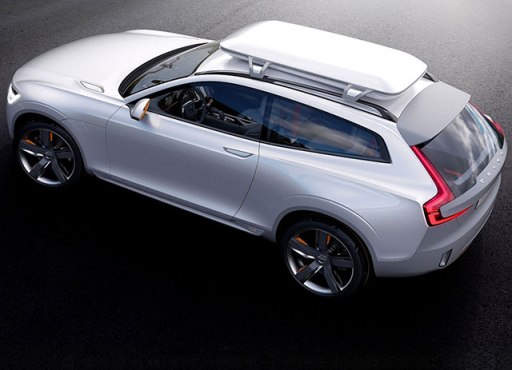 After Coupe Concept in Frankfurt whose mission was to reveal the outline of the new stylistic identity of the Swedish brand, XC Coupe get closer to this series prefiguring much of the new XC90. It also puts a little more before the various safety equipment that will be integrated into the vehicle based on the new SPA architecture. Active safety but also passive. Traditional chapter of the mark which shows have adopted new technical solutions to achieve more compact vehicles, while being safer, especially with points calculated in the decoupling structure.
In terms of style, the passage Coupe as XC Coupe is natural, and the second concept seems to be a break in the final version of the first crossover + hunting. Besides the light signature in T, we find the same long hood with wheels pushed to the front, the same work flanks with pronounced shoulder of the rear fenders … The rear renowned for its part the light signature should be that of future breaks and Volvo crossovers.
It also results in a vehicle that seems to be less massive than the current XC90. In fact, the second generation will be part of a trend to lower elongated vehicles, like the XC60. But should be standard version be longer, of course adopt two additional doors, and always offer 7 seats…