Volkswagen: The next Scirocco should be completely different
While the Scirocco decorates the Volkswagen range without experiencing major restyling since 2008, the Wolfsburg coupe should be renewed in 2015. The teams in charge of the style are on the war footing to define the style of it.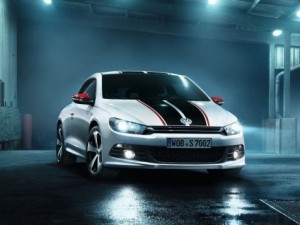 Walter de Silva, Design Director for the Volkswagen group, said that the style of the next Scirocco could change radically. According to comments reported in an interview with the Italian designer the opportunity of living in New York, it stated that "the next Scirocco must be completely different". And insist: "we do not want to keep the style of the current Scirocco".
The style of the future Scirocco is still in draft form by the designer, although specific elements have already been approved for the production model. Through the compact half-compartment of the brand, Walter de Silva would like to exacerbate the sporting side of Volkswagen.
From a technical standpoint, the Scirocco will show less originality as the use MQB platform as the Golf 7. Contrary to the present generation which is proposed only in traction, the next Scirocco could provide an alternative 4Motion (transmission with the 4 wheels via a central differential of Haldex type).