Toyota S-FR: First details
Toyota will present in the corridors of the Tokyo Motor Show a concept of small sporty coupe, The S-FR. The first details have emerged about a production version.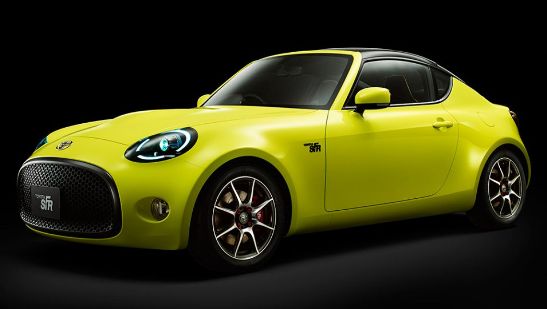 To the delight of lovers of pleasure cars, the Toyota FR-S concept should indeed lead to a production model. If the availability in Europe is not yet known, the Japanese versions have already unveiled part of its characteristics before the time according to a local source.
The Japanese coupe would be equipped with the same engine block as the Mazda MX-5 to a 4 cylinder 1.5L atmospheric 130 horses for 150 Nm of torque. This sharing could also extend to the platform to enable the S-FR to weigh less than one ton. Finally, a manual 6-speed transmission is available only.
Another interesting detail, the price could be the equivalent of 10 thousand dollars cheaper than the new MX-5 currently sold in Japan. What if the vehicle passed Europe borders, provide a sporty coupe below 20,000 euro. Wishing that the S-FR will mimic its big sister, The GT 86, being distributed in other markets including Europe.