Low, with a long sloping hood, cockpit declined for better weight distribution with a front mid engine, big wheels in muscular wings, the Toyota FT-1 does not hide its affiliation with previous landmark of sports in the history of the manufacturer.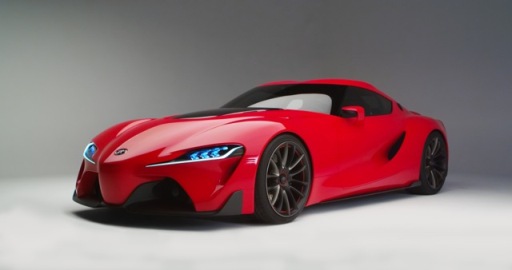 The concept has been presented in Detroit is the work of Toyota's design studio in Newport Beach, Calty, which is the fortieth anniversary this year. The design team is not hiding have drawn extensively on the history of the brand to model this car, of course citing the 2000 GT, a car that comes up often in the speech of Toyota in recent years, taking over more a part of sacred totem, seminal form.
Another great reference is the Supra, which this car is expected to be the successor. Toyota makes it clear that, contrary to the tradition of home design by committee, the trust chain style of the FT-1 has been considerably simplified, a new working method generated by Akio Toyoda itself.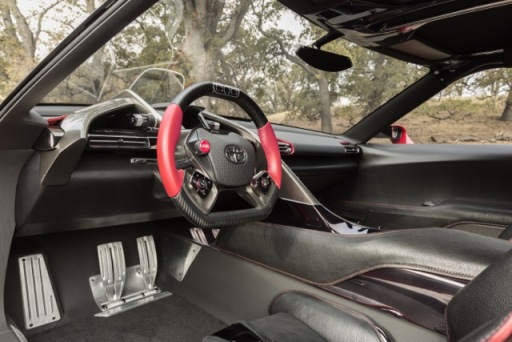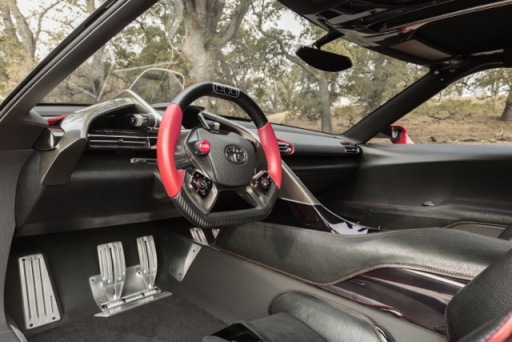 The FT-HS, 2007 sports car concept born also at Calty, was described by the media as "the future Supra", but the FT-1 (for Future Toyota One) is a neo-Supra more concrete, both by the current context since the sports coupe to the Toyota-BMW joint development plan is obtained, and its style in which we find proportions that are strongly reminiscent of the MKIV Supra. The long hood is also ideally proportioned to accommodate a in-line 6 cylinder as on the latter, even if the window way Corvette ZR1 suggests a form that evokes a V engine. Toyota remains mouth sewn on this issue for the time being.
The interior of the FT-1 was once in the case of a pure concept, realistic for a sports car: carbon, alcantara, tubs, and a multifunction steering wheel as is found on cars and supercars.
The future will tell if the FT-1 is all or part of the Supra's fifth generation. Given the very sporty and sleek look of this concept, they want to hope.