Already 7 years that the Toyota Aygo (and the rest of the triplet C1/107) is present on the market. Its success is now challenged by the triplet of Wolfsburg (Up!/Citigo/Mii) and Toyota prepares its reply, for the end of next year…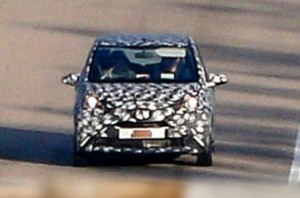 With the Aygo, Toyota has succeeded in entering the market firmly on the small car in Europe, complementing the Yaris. During its renewal late 2013/early 2014, more than eight years later, the competition has increased with the arrival on the segment of the Volkswagen Group with its own triplet.
The Aygo has therefore as mission to come to stand up to Volkswagen, and will be a little more flattering and dynamic appearance. The front face will resume the style inaugurated by the Auris, with dnas perspectives the extension of a radiator grille giving it a shrill look. At the rear the lights take place in height. While some principles of economic design are preserved, such as glass or rear seats with integrated head restraints, the interior design should also be a little less gloomy.