The Rolls-Royce Wraith launched in Bahrain
After a series of openings in cascade on the Asian continent wide, Rolls-Royce announced the introduction of its latest small on a rich and exotic market. Geoffrey Briscoe, Regional Director at Rolls-Royce for the Middle East, Africa and Latin America was present at the launch.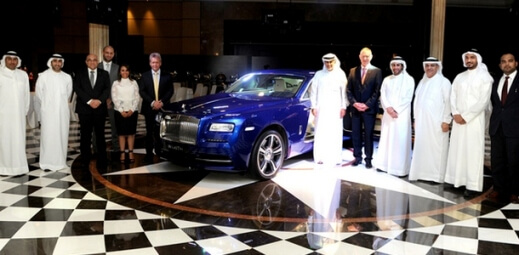 Thus Rolls-Royce announced the introduction of the Wraith in Bahrain. As for a decade on the market, the distribution of the most powerful in history Rolls will be provided by Euro Motors, the exclusive Rolls-Royce dealer in the kingdom.
The Wraith can already claim an excellent local career because, as confirmed by the brand, the number of copies for this year has already been reached (no additional numerical precision). Rolls-Royce finally concludes that the backlog portends a successful career there.