Tata Motors launches its small sedan Tigor to the Indian market
Indian group Tata Motors continuing its plans to improve the company's product portfolio. Leaving aside their collaboration agreement with the Volkswagen Group they continue with their launches and the next (in addition to their signature sports car Tamo) will be the small sedan Tigor. This model is the sedan version of the Tata Tiago and is ready to reach the Indian market throughout these days.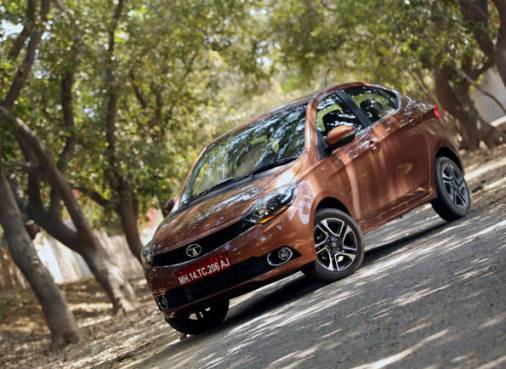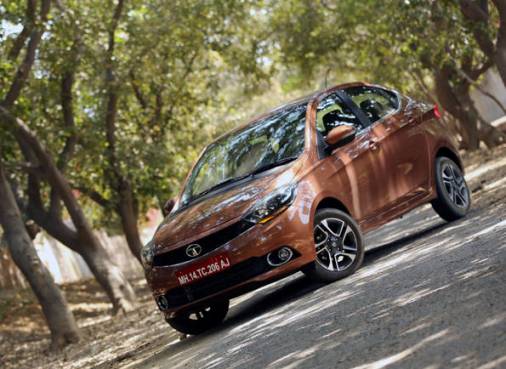 The firm already released, before the Geneva Motor Show opened its doors, sketches of what would be the design of this flirty model. In the event of Switzerland presented it in official way and now that is already known by the whole world is prepared to start its marketing in its native country. As we already know (and if we remember) the Tigor has this peculiar shape because it cannot exceed four meters in length and therefore the designers of the firm have to play with their volumes.
However, since although it does not look much like the design of that first sketch, we must say that it is not the worst car we have ever seen. The part of the design that is more complicated to deal with is the rear and in this case the designers responsible for the brand have been able to play with the shapes to hide their saloon format and look like a slightly grown hatchback. For its part, the design of the front is very similar to the one that has the Tata Kite 5 since only it has received some finishing touches to update it with regard to this one.
The interior design of the model improves a lot with respect to the models that the firm has launched in previous years. Obviously the qualities of the materials will not be top-notch, but Tata is learning a lot from Jaguar and Land Rover brands and now takes more care of shapes and materials.
The equipment that will mount the Tigor will include among other elements front airbags, ABS with EBD (Electronic brakeforce distribution), automatic climate control or infotainment system with touch screen. Obviously it will not be very profuse equipment, it should maintain its price at bay, but will not have large gaps.
To give us an idea of how special this car is for Tata we have to talk about its proportions. It is built on the modern XO platform and measures 3,992 meters in length, 1,677 meters high and 1,537 meters wide. With these numbers in hand it achieves a trunk of 420 liters of capacity. To move this set has two mechanical Revotron diesel with 1 liter and 68 hp and gasoline with 1.2 liters and 83 hp. Both are linked to a manual gearbox and five ratios, although later will come a CVT automatic cutting.
For now no prices have been reported for India and we will not be able to see it in other markets.